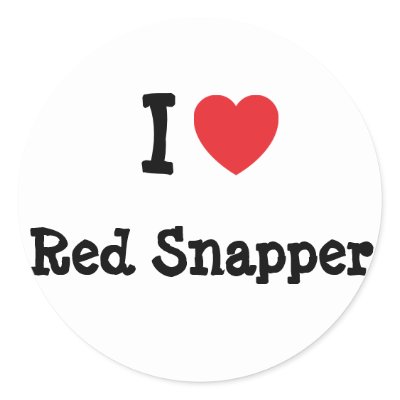 Sounds gourmet, doesn't it? It couldn't be easier to do, and it will give you a "gourmet" treat.
I'm trying to use up some of my freezer supply all of this week and next, but I hope to do so somewhat creatively.  If I'm not careful, I forget what is available there and end up throwing things away.  That just kills me!  I used to keep an inventory but have slacked off on doing so.  Maybe that should become a new goal.  I'd love to hear your organizational tips for your freezer and pantry
I recently purchased a nice piece of red snapper from Fresh Market but never got around to grilling it.  So from my freezer I will be using that, some Pepperidge Farm phyllo and some basil and oregano pesto.
You may remember that I posted a Kitchen Basics idea for making basil pesto and freezing it.  Another version of that idea is this one for Basil and Oregano Pesto.  I keep these and other pestos available in the freezer at all times.  They are so easy to add to pastas and soups.  I even spread them on breads and sandwiches.
Basil and Oregano Pesto
Makes 1 cup
2 cups lightly packed fresh basil leaves
1 cup freshly grated Parmesan cheese (about 3 ounces)
1/4 cup olive oil
3 garlic cloves
2 tablespoons pine nuts
1 tablespoon finely chopped fresh oregano leaves
1 tablespoon fresh lime juice
Blend all ingredients in a food processor to a fine paste, stopping occasionally to scrape down the sides of the bowl.  Season to taste with salt and freshly ground pepper.  This can be prepared up to a week ahead of time and kept in the refrigerator.  Cover with a thin layer of olive oil which will need to be poured off before using.  Or, you can do as I do and freeze it by the tablespoon or use a plastic ice cube tray to make easy-to-use portions.
Red Snapper
Makes 6 servings
12 tablespoons basil and oregano pesto
5 6-ounce red snapper fillets, each cut crosswise into four pieces
1/2 cup butter
1/2 cup canola oil
12 fresh phyllo pastry sheets
Spread 1 tablespoon pesto on 1 piece of fish.  Cover with another piece of fish, forming a "sandwich." Repeat with the remaining pesto and remaining fish pieces, forming a total of 12 sandwiches.
Stir butter and oil in a small saucepan over medium heat until the butter melts.  Place 1 pastry sheet on the work surface so that one of the long sides is parallel to the edge of the counter.  Brush lightly with butter mixture.  Fold in half ; brush with butter.  Place 1 fish sandwich 2 inches in from the bottom short side.  Fold 2-inch pastry border over the fish.  Fold in long sides.  Roll up fish as for jelly roll.  Place seam side down on a large baking sheet.  (I line mine with parchment paper.)  Brush with butter mixture.  Repeat with remaining pastry, butter and fish sandwiches.
Preheat the oven to 425 degrees.  Bake until the snapper feels firm and pastry is golden brown, about 15 minutes.  Place 2 packets on each plate and serve. 
Note:  I will reduce this to serve 2, but I am giving you the full recipe.) Sides:  Baby spinach and strawberry salad with goat cheese, and sweet potato fries (from the freezer as well).  Dessert will be from Cupcakes on Kavanaugh owned by a Kappa sister, Christy.  (We are sooooo addicted!)  If you are ever in Little Rock, you just have to go by there!
Check them out:)